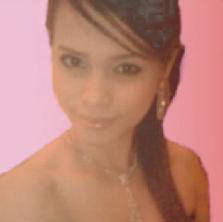 A Japanese man who became the prime suspect in the murder of his Filipina hostess roommate was arrested Monday for mutilating her body, police said.
Hiroshi Nozaki, 48, a resident of Tokyo's Minato-ku and of unknown occupation, was arrested for the desecration of the body of his 22-year-old nightclub hostess roommate Honiefaith Ratilia Kamiosawa.
Nozaki, who has served time for mutilating a Filipina he once dated almost a decade ago, is exercising his right to remain silent while being investigated in a criminal case.
Police said Nozaki dismembered Ratilia's body and chopped it up into little parts on or around the night of April 3.
Police said Nozaki attempted suicide on Sunday night in Kawaguchi, Saitama Prefecture, slashing his wrists, but later called for an ambulance when he didn't die. Based on notes he had with him at the time, police went to a coin locker in the World Trade Center building in Minato-ku, where early Monday they found a suitcase containing several body parts.
DNA testing has confirmed human remains found in Nozaki's apartment belonged to Ratilia and the parts found in the locker are also believed to be hers. The woman's dismembered head has not been found and investigators continue searching for it.
Nozaki and Ratilia shared an apartment with two other Filipinas.
In January 2000, Nozaki was arrested for the illegal disposal in about spring 1999 of the body of a 27-year-old Filipina he had been dating. He was later convicted and served time in prison for the offense.
(Mainichi Japan) April 7,2008